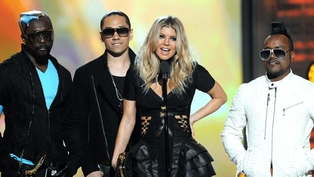 Back in July the Black Eyes Peas announced that they were taking an indefinite hiatus, but insisted that they will never "stop creating."
However, Kayne West confused BEP fans on Friday at a gig at the Austin City Limits Music Festival on Friday when he said: "Rest in peace to the Black Eyed Peas. You're gonna be missed."
An angry will.i.am responded to West's remark on Twitter, stating that West was simply confused about the Black Eyed Peas' hiatus.
He wrote: "maybe @kanyewest was stating the fact we will take a rest for a little bit. but we the @bep will never die.never.impossible."
Fergie has previously explained that she wouldn't mind taking a break from touring if it means that she gets to spend more time with her husband, Josh Duhamel.